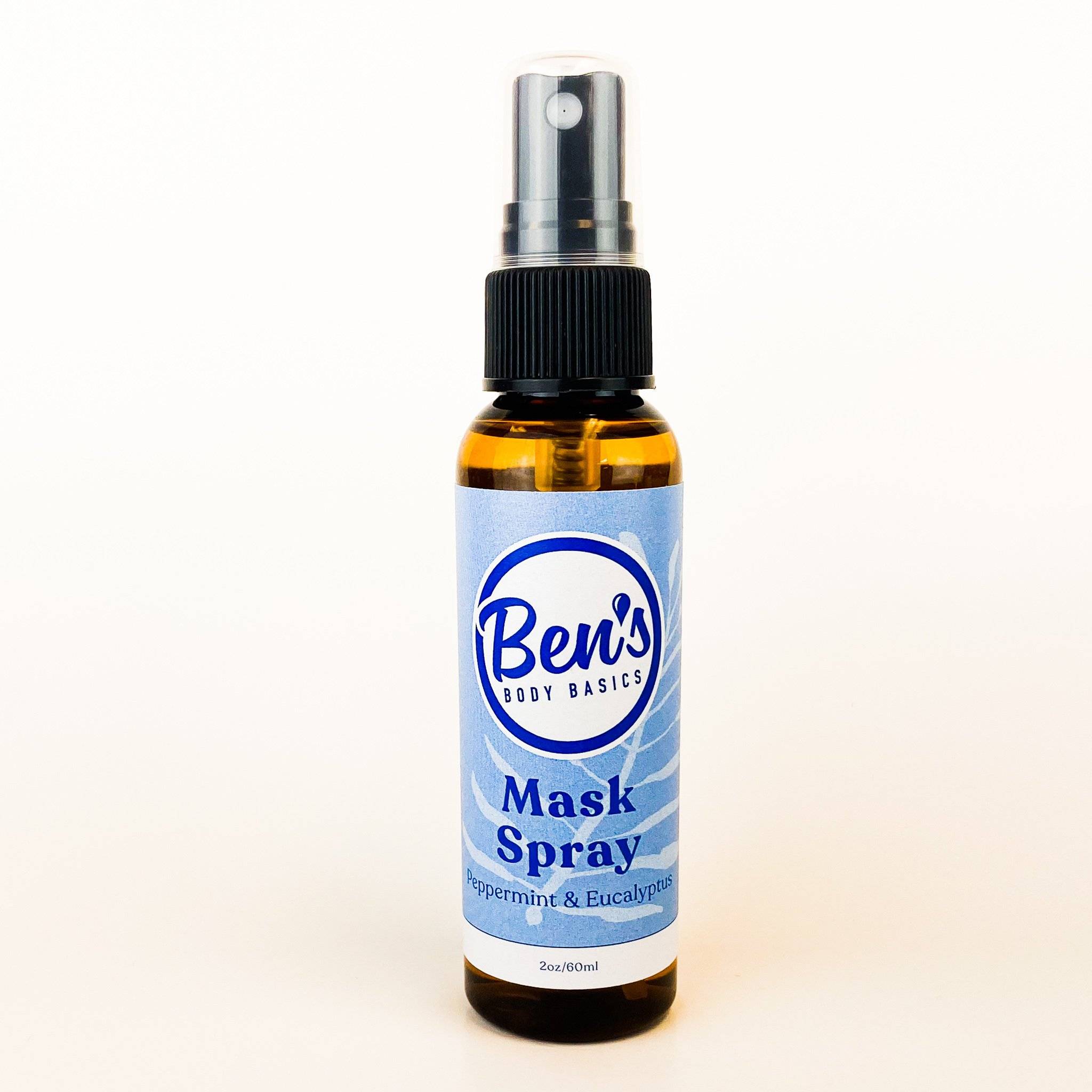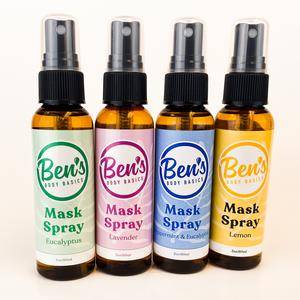 POWERFUL NATURAL BENEFITS
We use the natural power of 99% isopropyl alcohol, tea tree hydrosol, and hydrogen peroxide as a super effective sanitizer to cleanse your mask. And it dissipates in seconds so you can feel safe and secure using it to combat germs.
Plus, the soothing scents of Peppermint and Eucalyptus essential oils will brighten your mood and give you the pick-me-up you need during a long day of mask-wearing. It's a small improvement that makes a major impact.
SANITIZE AND REFRESH
WE'RE HERE TO HELP YOU STAY SAFE
Ben's Body Basics is here to help you feel safe and fresh in your mask. Add some much-needed comfort to your virus protection plan with a natural product you can count on. You won't find these incredible benefits anywhere else:
When used properly, safe for children and adults
Won't irritate sensitive skin
Sanitizes masks to safely prolong usage
Adds a fresh scent to your mask anytime you need a pick-me-up
Utilizes natural ingredients you can feel safe using on your mask
Sanitizes without the harsh chemicals
Made from all-natural ingredients, you know exactly what you are putting against your skin
It's powerful and gentle, so ease your mind and order yours today!